Press release
07/03/2014 12:29 CET
A new commercial building in the City of London moved a step closer to completion today with the topping out of 100 Cheapside.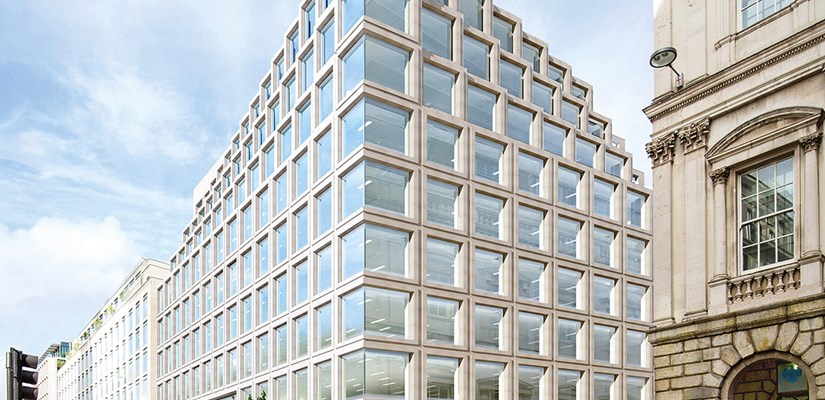 Topping out is a phrase commonly used to describe the traditional celebration when the building's main structure is completed. The 134,548sqft (12,500sqm) building is the latest addition to Skanska's portfolio of commercial projects in the City. Due to complete in September, it will offer office accommodation over nine floors, plus retail facilities on the ground floor and basement storage. The project is on target to achieve a BRE Environment Assessment Method (BREEAM) Excellent rating and Leadership in Energy and Environmental Design (LEED) Platinum accreditation. The materials used in the construction process were selected because of their sustainable properties, such as recycled aggregates in the concrete. Recycled rainwater and grey-water storage systems have been installed to reduce the amount of potable water used in the toilets.
The project team's work will provide the client, Ten Times Ten Development, with an energy-efficient building, reducing tenants' energy consumption through technologies such as low-energy fan coil units and highly efficient chillers and boilers.
Director of Quadrant Estates Graham Tyler, overseeing the development, said:
"We are extremely proud of the quality of the building. It offers office floor plates of up to 11,300sqft (1,050sqm) and will have outstanding views from its ninth-floor roof terrace. We are attracting interest from occupiers seeking a modern working environment with exceptional sustainable credentials in the heart of the City.
"The scheme also includes up to 10,000sqft (930sqm) of retail accommodation, for which we have interest from major brands looking for exposure in the City's main retail street."
To deliver this project, Skanska put together a specialist in house team, combining its skills in design, construction, mechanical and electrical engineering and ceiling installation.
Paul Heather, managing director at Skanska, commented: "Skanska is committed to delivering buildings that meet the specific requirements of the client. We understand the need to be flexible and adapt to any changes to ensure the finished building provides a pleasant and attractive working environment for future tenants.
"We achieve this by applying our skills and expertise built up over decades, as well as our knowledge and experience in sustainable projects to deliver high quality buildings in a busy city environment, which presents challenges such as strict access restrictions for deliveries.