Press release
25/10/2011 08:30 CET
Skanska's expertise in delivering premium commercial projects in London, has secured the award of a £50 million development in Bevis Marks in the City of London. Client for the scheme is Bevis Marks Development Ltd, the shareholders of which are AXA Real Estate on behalf of its Real Estate Opportunities Fund II, MGPA and Eurohypo. Bevis Marks Development has appointed CORE to manage the project on their behalf. The order will be included in the company's order bookings for the fourth quarter of 2011.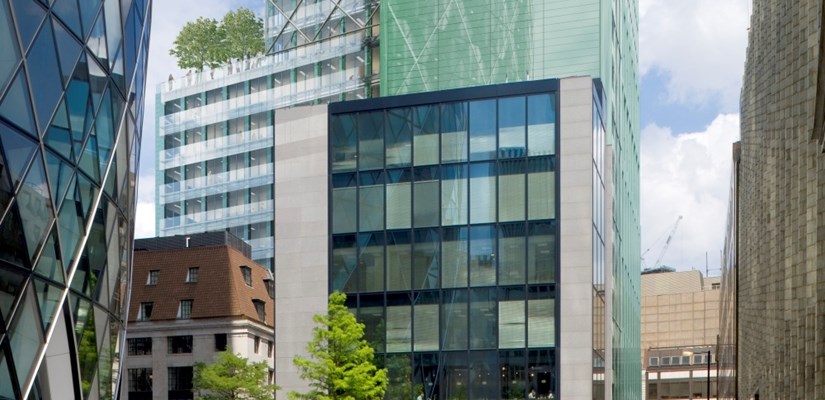 To deliver the project, Skanska has put together an in-house team, combining its skills and expertise in construction and mechanical and electrical service installations, piling & foundations and utilities. Work on site to construct the 16 storey high quality commercial building, which includes retail areas, basement, basement mezzanine, ground floor and 15 upper floors totalling 22,000 square metres is due to start immediately, with completion in the autumn of 2013.
The building has a target to achieve BREEAM Excellent and to deliver this, Skanska will incorporate elements such as combined heat and power generation, rainwater harvesting systems, energy saving lighting systems, condensing boilers, electronically commutated motors on fan coils and energy reclaim systems on AHU plant. All internal services will be controlled by a comprehensive building management system to increase the overall energy efficiency of the building.
Other key elements of the building works include:-
the reuse of existing piled foundations
new piles
structural steel and concrete frame, clad with curtain walling
'green' roof coverings and a rooftop pavilion area, covered with a feature ETFE (Ethylene Tetra Fluoro Ethylene) roof structure.
new internal service installation, including generator back up for life safety services
six passenger lifts and goods lift
category A fit out to all office areas
Architects for the scheme are Fletcher Priest Architects
Commenting, Paul Heather, Managing Director of Skanska's Building – London & South East Operating Unit said: "Skanska are delighted to have been awarded the Bevis Marks scheme and continue our well established working relationship with CORE. This project also allows us the opportunity to build new relationships with AXA Real Estate, MPGA and Eurohypo. Credit must
be given to all parties involved in this project for their persistence over the past months to ensure we have reached contract award. We look forward to working with Fletcher Priest Architects and Waterman Structures/Services to deliver this BREEAM excellent building during 2013."
Download