Press release
17/05/2013 09:00 CET
During the Skanska Way Week, the Cementation Skanska management team put on their personal protective equipment and paid a visit to the Borders Railway project in Scotland.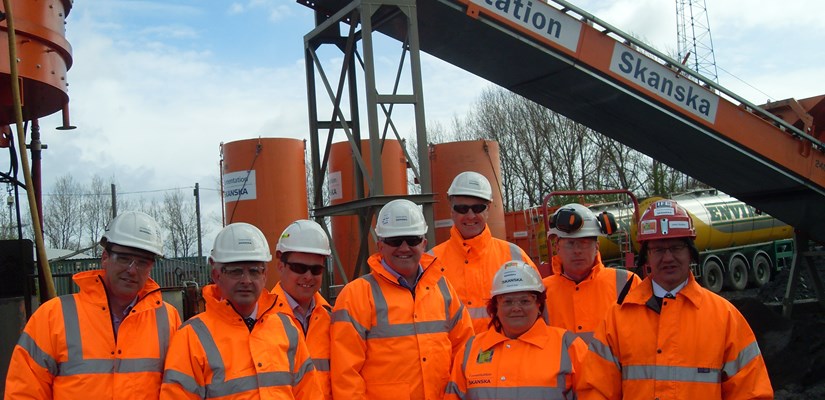 At the end of October last year, a team of 35 Cementation Skanska employees started on the project. Since this time over 40,000 man hours have been worked without a single Lost Time Accident reported.
Gareth Hales, Operations Manager, welcomed the team to the site and showed them what will become the longest new domestic railway line to be constructed in the UK for over 100 years. With an estimated construction value of nearly £300 million the 30 miles of new railway line is due for completion in the summer of 2015.
Working at its maximum production, the team uses 10 drilling rigs and 2 bulk mixers. By the end of the project, over 160,000m of drilling will be complete – that's 100 miles, the distance from Edinburgh to Newcastle.
The Skanska Way Week celebrates health and safety, environment and diversity and coincides with Skanska's global Safety Week.
Throughout the week, Skanska teams held a minimum of one activity to celebrate each of the three areas.