Press release
19/09/2013 06:39 CET
Peterborough City Council today signed a 10-year contract with Skanska for the provision of highway maintenance services. This includes design services, street lighting and drainage cleansing.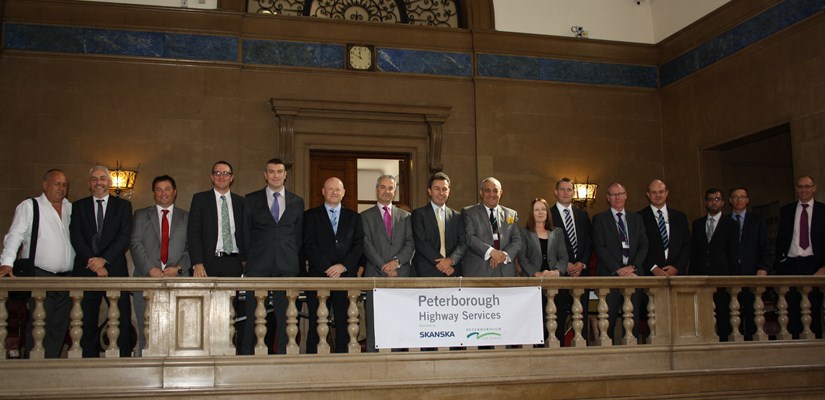 The contract is known as Peterborough Highway Services. It replaces four existing contracts, providing local residents with a more efficient service and helping the council save around £7.5 million over the next ten years.
Peterborough City Council has an option to extend the contract for up to a further ten years.
Councillor Marco Cereste, Leader of the Council and Cabinet Member for Growth, Strategic Planning, Housing, Economic Development and Business Engagement, said: "The money this new contract will save the council over at least the next decade will be used to provide and improve other front-line services for our residents. It will save the council in the region of £750,000 every year which is vital at a time when we are receiving less money from the government."
"Skanska has an excellent reputation and this contract means we can continue to provide high quality services for less money."
Simon Machen, Head of Planning, Transport and Engineering for Peterborough City Council, said: "Skanska were the stand-out candidates to take on this brand new contract in terms of quality and the price they could provide the service. This is a long-term partnership between the council and Skanska that will deliver essential services such as pot-hole repairs and traffic light maintenance.
"We are now working with Skanska to ensure a seamless transfer of operations between the existing contracts and the new contract, which will start on 1 October 2013."
Commenting on the contract, Skanska's President and CEO Mike Putnam, said: "As one of the UK's greenest companies, we look forward to working in partnership with Peterborough City Council to help it achieve its environmental aspirations. We have extensive experience of building and maintaining highways, and are committed to working with the council to create local job opportunities and provide excellent customer service."