Press release
07/10/2014 08:00 CET
Skanska UK has formed an official partnership with national charity Groundwork, which aims to improve people's prospects and places while promoting green living and working.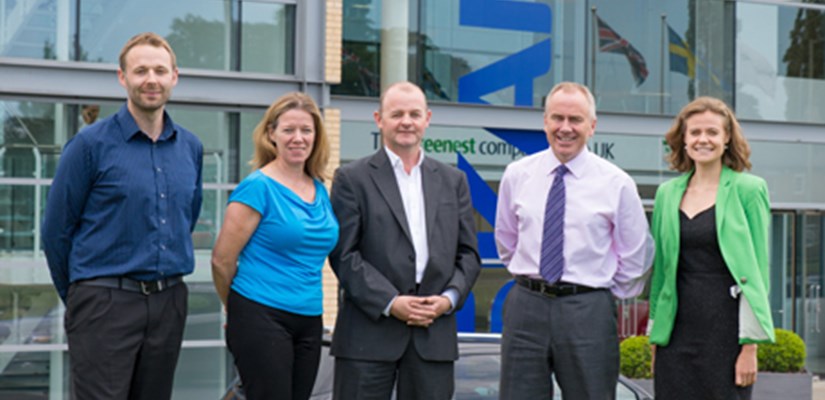 Groundwork supports thousands of people every year, through its community and environmental projects.
Through its commitment to improving the prospects of the nation's young people, Groundwork provides training and support to job seekers and those still at school, helping them to develop new skills and get into work.
It supports many community projects too, helping thousands of people every year to work together to create better places, including parks, play areas, allotments, nature reserves and many other treasured spaces that matter to them.
Groundwork also works to bring communities, business and government together to improve quality of life and promote sustainable development.
Skanska volunteers will be supporting Groundwork projects as part of Lend a hand – Skanska UK's volunteering programme, which provides all employees with an extra day of leave to volunteer with a charity of their choice or at an event organised by the company. These include community gardens, planting trees and taking part in community action days.
Commenting on the partnership, Skanska Director of Community Investment Jennifer Clark said: "We're proud to announce our partnership with Groundwork.
"Sustainability is part of who we are at Skanska and the fantastic support Groundwork provides to so many people and communities fits perfectly with our aspiration to make a difference wherever we work.
"Through our relationship with Groundwork our employees will have lots of opportunities to give something back to local communities where we work."
Groundwork Chief Executive Graham Duxbury said: "We're absolutely thrilled that Skanska has joined Groundwork in our partnership for action.
"Groundwork works in some of the most challenged and challenging communities across the UK and thanks to Skanska's invaluable support we'll be able to change even more places and even more lives.
"We're looking forward to getting started and working with Skanska volunteers to make a real difference in the places that need it most."
Skanska chose Groundwork as a charity partner as its work supports the Skanska in the community strategy to inspire the next generation through education.