Press release
24/05/2013 12:00 CET
The project team working on the new St Bartholemew's Hospital, London achieved the first top score under the new Considerate Constructors Scheme's (CCS) scoring system.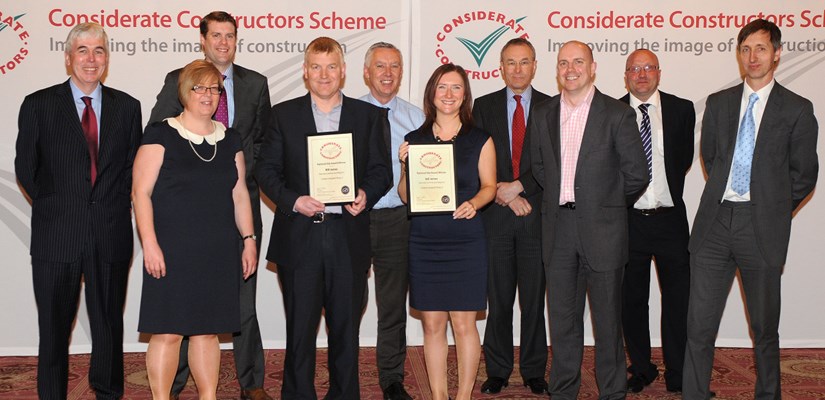 The team was given the top score in the safety section for its innovative solution that involves the use of helmets, known as My Zone System. The helmets are used by marshalls, banksmen and anyone else working with or in close proximity to moving plant and vibrate to warn the user that a vehicle is close.
The new CCS scoring system has been increased from 40 to 50, the team achieved an impressive 41 out of 50, significantly increased by its top score for its safety initiatives and work with the community, workforce and environmental credentials.
At the beginning of May, in recognition of its work with the community throughout 2012, the team achieved a double silver at the Considerate Constructors Award ceremony.
The CCS is the national initiative set up by the construction industry to improve its image. Sites and companies that register with the scheme are monitored against a Code of Considerate Practice, designed to encourage best practice beyond statutory requirements.