Press release
12/07/2013 09:19 CET
The Skanska team working on the Southampton University Boldrewood Campus project won Partner of the Year at the recent Wates Supply Chain awards.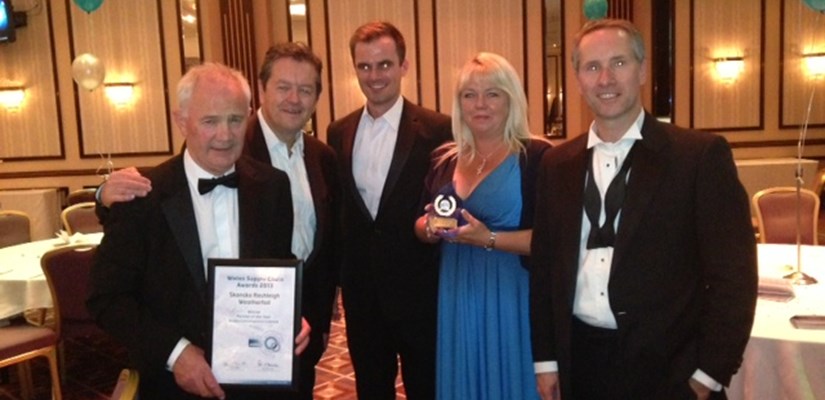 From left to right – Peter Botterill, Ed Connors, Ryan Turner, Fran Lynch and John Williams
The team, who attended the awards ceremony in Birmingham were recognised for their outstanding contribution to the project. Their open commercial approach, aligning with Wates values and being proactive from tender stage onwards were key factors in winning the award.