Press release
07/01/2015 10:00 CET
Skanska has pre-let 52,000sqft (4,831m²) of office space at 66 Queen Square, Bristol, to KPMG on a 15-year lease.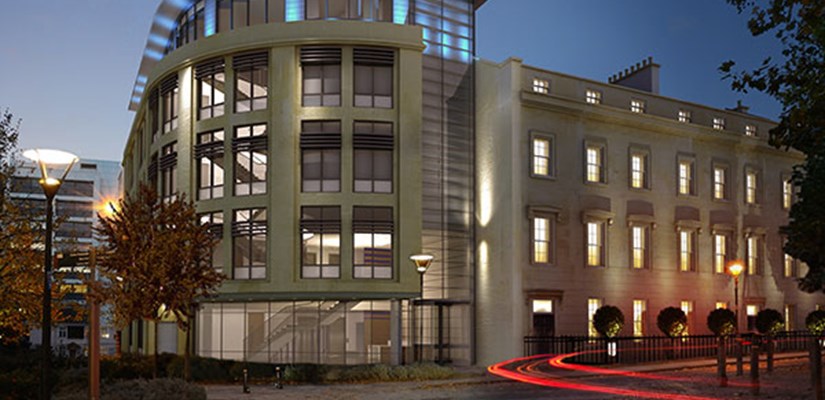 Skanska's project development team, under the Workplaces by Skanska banner, has pre-let 52,000sqft (4,831m²) of office space at 66 Queen Square, Bristol, to KPMG on a 15-year lease.
Alex Jordan, Skanska's leasing director, said: "We are delighted that KPMG will be the main tenant for our first UK commercial development project in Bristol. As developers working with our own construction team, we have been able to adapt the design of the building to fit with the needs of our tenant, while securing the longest lease in the city in recent years."
The professional services firm has taken the first, second and third floors and part of the ground floor at Skanska's 61,000sqft (5,667m²) Grade A office building.
Situated in one of Bristol's prime business locations, 66 Queen Square will complete in the summer. The Grade A office space integrates a Grade II listed Georgian terrace within the new building, combining historic elegance with modern, efficient office accommodation and fantastic views over the square.
Phil Cotton, Bristol Office Senior Partner and South Regional Chairman at KPMG, says: "This significant investment underscores our commitment to Bristol and the importance of the city to our business. We have achieved continued success and growth in our marketplace, adding £17 million to our income over the last two years, and I am pleased to be able to plough these profits back into the business and invest in new flagship premises in Bristol.
"Our new office in Queen Square will provide our colleagues and clients with top quality office space equipped with the latest technology and located in the heart of the city."
The building incorporates sustainable features for long-term energy efficiency, including photovoltaic panels, a high-performance building fabric, LED lighting and water-saving fittings to meet BREEAM Excellent and an EPC A rating.
There is just 9,000sqft (836m²) now available to let, comprising 3,000 sq ft (279m²) on both the ground and fourth floors, in addition to a self-contained 3,000 sq ft unit fronting Queen Square.
Alder King and JLL are letting agents for the scheme.
JLL acted for KPMG.