Press release
25/06/2013 16:00 CET
Skanska is cutting costs and carbon with a new electric van for its Utilities team.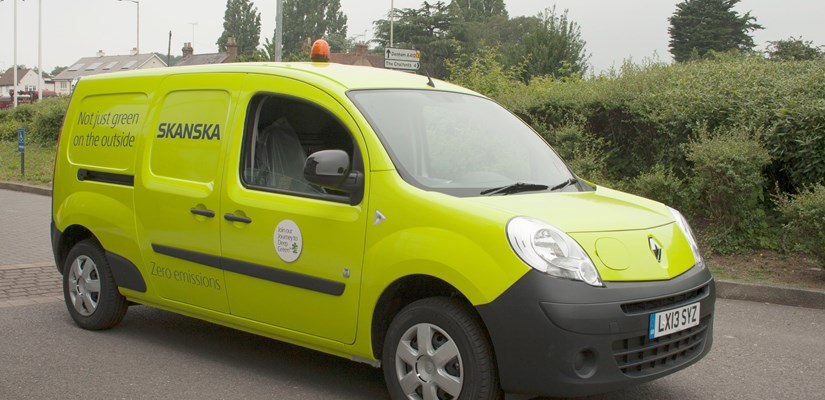 Based at Spilsbury Road, Romford as part of the UKPN power contract the new van has zero emissions, that means it causes no damage to air quality.
Peter Scanlon, Sustainability Manager, said: "The electric van delivery marks the beginning of an exciting phase in our ambition to diversify the fuel make up of our vehicle fleet, by introducing alternatively fuelled vehicles we are reducing the carbon footprint associated with our works. In addition the electric van will contribute to reducing the effects on local air quality by minimising harmful emissions thereby reducing the overall environmental impact during the delivery of our projects."
By embracing alternatively fuelled vehicles Skanska plans to reduce its carbon footprint. The vehicle generates no carbon in its operation, there are no harmful emissions and it makes no noise. When compared to a diesel fuelled similar sized vehicle, the van saves 140gCO2/km, which is in the region of 30 kg carbon for a 110 mile journey.
The new van, which is exempt from road tax, is helping to cut costs too. Charging the vehicle is much cheaper than buying traditional fuel – costing around £2.50 to charge for 110 miles compared with £15 for fuel. It is also exempt from the London congestion charge in, saving £10 a day.