Press release
28/06/2013 15:12 CET
The team building the new Woodlands School, Essex raised £600 for the St. Luke's Hospice.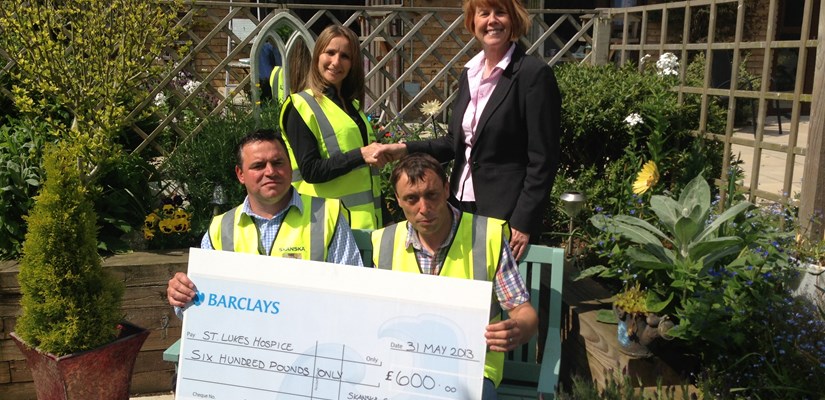 All employees and subcontractors were encouraged to make a donation towards the food and drink at a recent BBQ.
After the event, members of the team personally handed over the cheque to the hospice, that specialises in providing palliative care. They were given a tour of the facilities and it was explained how the money will be used to improve the facilities or purchase new equipment.
Heather Penny, corporate coordinator for St. Luke's Hospice commented: "Each year, the hospice needs to raise around £3 million to provide vital services to vulnerable patients. This is only made possible by the donations we receive from the local community and companies like Skanska. We are very grateful for the team's support."
John Crawley operations director for Skanska said: "Holding events like these demonstrates the team spirit that has been created on this project and is a credit to everybody involved, including our sub contractors. To carry out a busy and challenging day job and have time to fit in good deeds like this, proves the dedication the team has to the communities that surround our projects."
The BBQ took place as part of the Skanska Way Week, where over 4,000 employees took part in events across the UK to promote diversity, the environment and health and safety. During this week, held in May, the team at Woodlands School officially opened its wellbeing area.
The area gives employees and sub contractors the opportunity to take time out from the noise and disruption on a large construction site and enjoy an aesthetically pleasing area surrounded by plants and shrubs.