Press release
10/04/2012 08:00 CET
Skanska today announces that it has been formally appointed Preferred Bidder for the Bradford and Calderdale Waste Treatment project.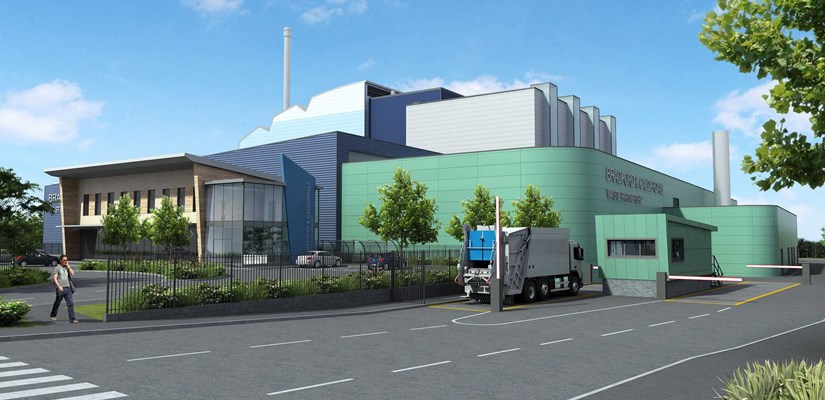 The client for the project is the Bradford and Calderdale Waste Partnership which includes the City of Bradford Metropolitan District Council and Calderdale Metropolitan Borough Council. During the next phase, negotiations will be concluded and financing arranged. Contract award and financial close is expected to be reached later this year.
At Financial Close Skanska will announce its investment in the project and Skanska's share of the construction contract will be included in order bookings. After planning permission is achieved construction of the new facility will begin under a three-year programme, valued at around £170 million. This will be undertaken by a 50/50 engineering, procurement and construction joint venture between Skanska UK and AECOM.
Once the new facility is completed, Waste Recycling Group (WRG), who are part of the international environmental services, infrastructure and energy business, FCC, will undertake the operation of the facility for a period of 25-years.
The contract will involve the design, build, finance and operation of a new Waste Treatment facility in Bradford known as a Resource Recovery Facility (RRF). The new RRF will accept and process all of Bradford and Calderdale's residual waste and will house a mechanical treatment plant for the recovery of recyclable materials such as metals, plastics, paper, card and aggregates. The remaining waste will then be thermally treated in the Energy Recovery Plant producing electricity that is to be fed to the National Grid.
The facility has been designed to meet certain guarantees for the diversion of waste from landfill, recycling and energy production and will operate to high environmental standards.
Key features of the new facility will include:-
the use of reliable, tested and flexible technology;
the diversion of at least 90% of delivered waste from landfill;
the separation of recyclable materials from residual waste;
the recovery of enough energy to power the equivalent of around 20,000 homes;
the provision for potential future development of a Combined Heat and Power (CHP)scheme;
provision of significant climate change and carbon savings when compared to sending waste to landfill;
During the construction and operation phases, opportunities will be created for local employment, apprenticeships, work experience and student placements. A visitor and education centre will also be located at the new site providing an opportunity for visitors to learn about the operation of the plant and encourage residents to minimise waste.
Commenting on today's announcement, Steve Sams, President of Skanska Infrastructure Development said: "Skanska is delighted that the Bradford and Calderdale Waste Partnership has appointed us as their Preferred Bidder for this exciting new waste recovery facility. This contract will offer a completely new approach to managing Bradford and Calderdale's residual waste. Instead of sending household waste to landfill, which is environmentally unsustainable and increasingly expensive, it will be processed to extract the valuable recyclable materials whilst the remaining waste is converted into energy. The new Resource Recovery Facility will be built in Bradford creating significant investment and work opportunities for the local community. Skanska now look forward to working closely with the local planning authority to secure planning approval later this year followed by construction commencement in the spring of 2013."
Graham Howells, Managing Director for Water, AECOM adds: "We look forward to working with Skanska to ensure that the Bradford and Calderdale Waste Treatment project successfully delivers its planned outcome, and are pleased that AECOM can contribute and apply its global expertise in engineering advanced waste treatment facilities. We are confident that the experience and capacity of this joint venture will provide sustainable solutions to assist the Bradford and Calderdale Waste Partnership to meet its combined targets for waste diversion, recycling and energy production."
Paul Taylor, Chief Executive of WRG, said: "This is a very significant step forward in the way that Bradford and Calderdale councils deal with their waste in the future. We are pleased that, through our experience and expertise, we will be able to help the authorities maximise the recovery of valuable materials and energy that would otherwise simply be lost to landfill."