Press release
21/11/2012 08:30 CET
Skanska apprentice Charlie Streater, has been named 'Most Promising Apprentice of the Year' by the Civil Engineering Contractor Association (CECA) Southern area.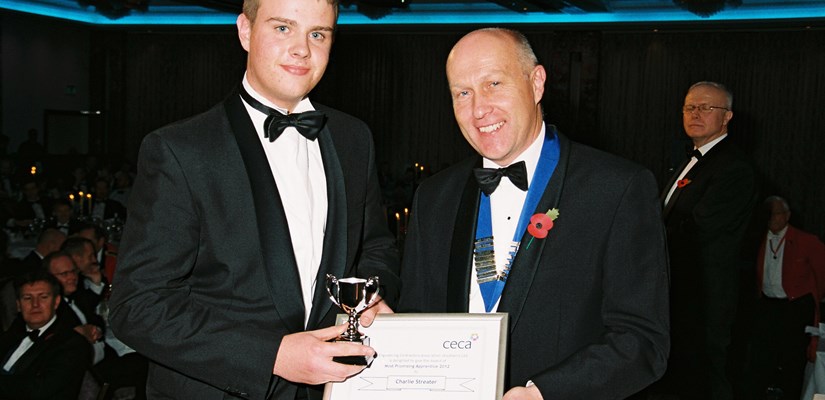 Charlie beat off stiff competition to win the award at the CECA (Southern) annual dinner on 7 November. The judges were particularly impressed with the feedback from his Senior Lecturer at Construction Skills, Peter Waterfall, who said: "I can honestly say that it has been some years since I have trained such a committed, focussed and level-headed trainee who still manages to be well liked by the rest of the group and the instructors."
Commenting on Charlie's success, Operations Director, Glennan Blackmore said: "This is a fantastic achievement. We have no doubt Charlie will complete his apprenticeship and go on to further studies combining his academic ability with his practical skills. Charlie is proving to be an excellent ambassador for Skanska and the industry."
This is the second award that Charlie has picked up this year after receiving the 'First Year Construction Technician of the Year Award' from the National Construction College in July.
Charlie currently works at SEESA New Cross and has just completed the first year of his Civil Engineering Technician apprenticeship.
Links