Press release
21/12/2012 09:00 CET
Community representatives, young people and school children gathered to bury a time capsule under the new Brent Civic Centre, for which Skanska is the main contractor.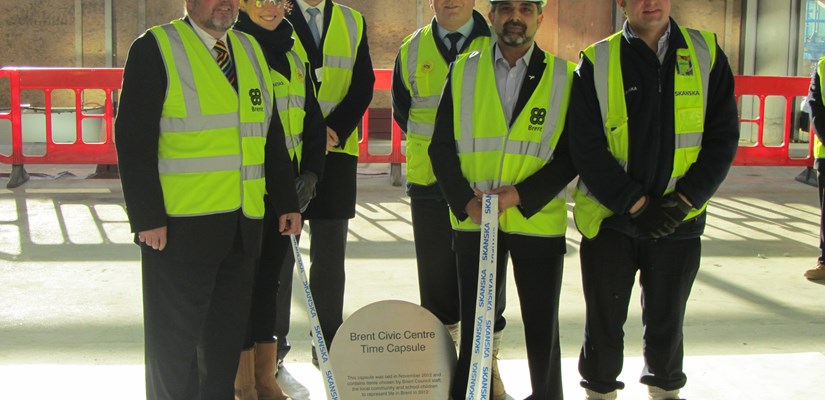 The time capsule will not be opened for at least 50 years and is located at the front of the civic centre building. It contains a selection of items that were chosen by Brent Council staff, local residents and school children through a competition that was launched in September. The school children were from Oakington Manor School in Wembley and Claremont High School in Kenton.
The contents of the capsule represent life in Brent in 2012 and will commemorate what was happening in the borough during the construction of the building. Items include: photographs that show the diversity of Brent, images of important events that took place in Brent throughout 2012, Olympic memorabilia, material from the Brent Museum and poems, drawings and stories from local school children.
Cllr Muhammad Butt, Leader of Brent Council, said: "The time capsule is a very important part of the civic centre project as it will be our legacy to future generations. It is envisaged that it will be opened in 50 to 100 years time, and that its contents will provide a deeper understanding of what life was like in Brent when the civic centre was built. The items within the time capsule also demonstrate the rich diversity of culture and activities in Brent."
Ali Mosawi, age 11, from Claremont High School in Kenton said: "I thought the time capsule ceremony was an outstanding experience and was a once in a life time opportunity, I hope to see it being opened."