Press release
08/04/2014 10:50 CET
Brent Civic Centre, built by Skanska, has been awarded the coveted BREEAM 'Outstanding' rating, the highest possible. Its score, at over 93 per cent, makes it the greenest public building in the UK, setting the standard for the rest of the country.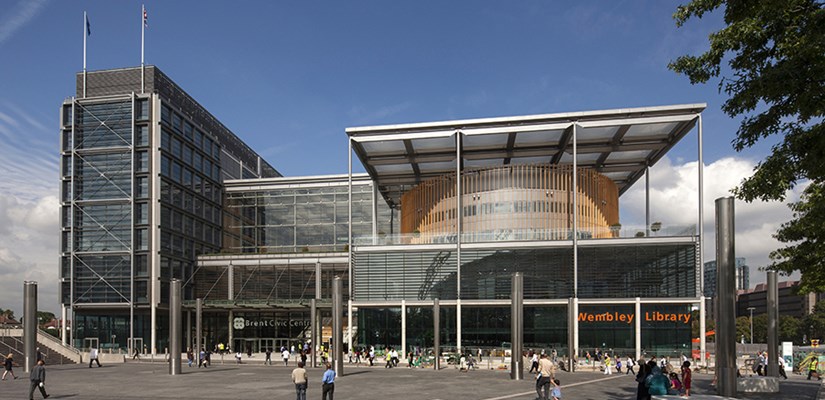 Designed by Hopkins Architects and URS, the building is set to achieve a 40 per cent reduction in carbon emissions compared with a standard building, thanks to a combination of features, including solar shading, natural ventilation, a high-performance façade and a combined cooling, heating and power (CHP) generation system, which uses waste fish oil.
Paul Chandler, Executive Vice President at Skanska, commented: "From the start of this project through to handing over the finished building, the team worked tirelessly to deliver a building that the client will be proud to occupy and would deliver a high environmental performance.
"At each stage – design, planning, construction and the mechanical and electrical fit-out – the team applied its creative ideas to meeting or exceeding the targets required, putting Brent Civic Centre on the sustainability map and setting a precedent for public buildings in the UK. We're very proud to have played our part in its creation."
Andy Donald, Brent Council's Director of Regeneration and Growth, said: "One of the most important aspects of the project is the incorporation of sustainable technologies. The council's old buildings were inefficient and were expensive to maintain and run.
"Now we have a combination of energy saving features in our centre, which means we are both supporting our own environmental targets and saving money.
Last week, Brent Civic Centre was named Sustainable Project of the Year at the Building Awards 2014. The project also won the innovation category at the Local Government Chronicle's Business Partnership Awards.
The new building accommodates 2,000 employees and brings together all council functions from across the borough.
The project delivery team included Brent Council, Hopkins Architects, Skanska, as the contractor, URS for town planning, engineering design, environmental and sustainability services, including the BREEAM assessment, and Turner & Townsend as quantity surveyor and project manager.