Press release
02/05/2014 09:00 CET
The contract will run for a proposed 15 years with a review after each AMP (Asset Management Plan) period, making it one of the longest collaborations in the industry.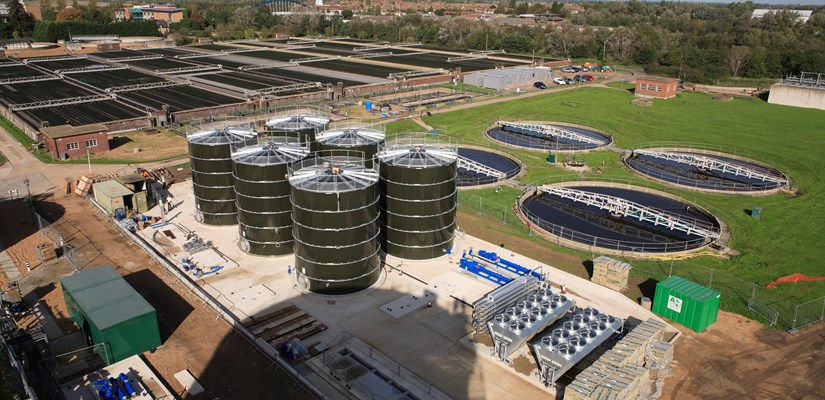 The contract is expected to be worth £40 million a year to Skanska and builds on the collaborative working relationship established over the past 10 years, through the @oneAlliance.
The news comes on the back of Skanska's recent announcement that it is planning to create around 1,500 jobs in the UK over the next two to three years following major project wins, which also come in the rail, building and roads sectors.
Work will begin with a 12-month Early Contractor Involvement (ECI) phase, involving all capital delivery partners, in preparation for the start of AMP6 delivery. It initially covers the AMP6 period, from April 2015 to April 2020, with an option to extend for a further five or 10 years.
Skanska UK Executive Vice-President Bill Hocking said:
"Over the past 10 years the @oneAlliance has emerged as an exemplar collaborative partnership and we are delighted to have played our part in making it a success.
"To be named as a capital delivery partner on Anglian Water's AMP6 framework, an arrangement which could run until 2030, is fantastic news. It demonstrates that we have the right strategy, culture and technical requirements to deliver on this important contract.
"We are committed to the collaborative model and look forward to working with our partners in driving innovation, developing best practice and delivering the best possible solutions for customers."
Skanska is one of six partners named on the framework which will lead to the continuation of works carried out through the @oneAlliance.
Jason Tucker, Head of Capital Delivery and Supply Chain Management at Anglian Water said:
"Confirming our partners is a big and positive step forwards in our procurement process for AMP6. We are determined to deliver maximum efficiency and satisfaction for our customers by working closely with partners to drive innovation to transform our business.
"Our procurement process for AMP6 has been developed to ensure we select partners who share our vision and are committed to the same outcomes as our AMP6 business plan.
"We're looking forward to working together with these partners to begin delivering what will exceed £3bn of investment over the next three AMP periods."