Press release
13/02/2014 15:09 CET
Hollywood House in Woking, Surrey, has won Refurbishment Project of the Year (value up to £5m) at The Chartered Institution of Building Services Engineers (CIBSE) Building Performance Awards on Tuesday 11 February 2014.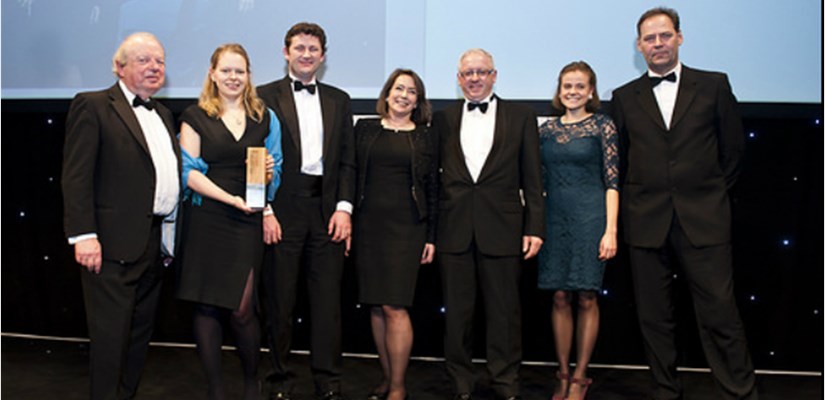 The Awards, presented at a ceremony at Grosvenor House Hotel, London, recognise engineering excellence in the built environment and focus on actual, measured performance, not design intent or performance specifications.
Hollywood House, head office to Skanska's mechanical and electrical engineering business, has been transformed from a relatively inefficient, high operating cost, 1980s office building into a future-proofed, desirable, energy efficient workspace. The use of the Building Better Partnerships Green Lease format has provided a standard framework from which M&G Real Estate, the landlord and Skanska, the tenant could work together to agree long-term performance targets and unlock green initiatives.
A detailed life-cycle-costing model has been used to assess and justify the increased capital spend of the proposed green energy saving measures. The £3.2 million refurbishment has seen a 55% reduction in carbon, 45% reduction in energy and 55% saving on water use. The two Skanska-occupied floors of Hollywood House have the highest LEED score in the UK for an office fit-out* and are BREEAM-rated Very Good.
A post-occupancy evaluation has been commissioned to learn from the project and to inform future development and a soft landings approach has been adopted – as agreed in the Green Memorandum of Understanding – to ensure project teams can remain involved after practical completion to identify energy wastage and help the occupants gain full control of the building environmental systems.
CIBSE President, George Adams, commented that all of this year's Building Performance Award winners and nominees should be celebrated for their outstanding accomplishments, and for showing how our industry can reach out to achieve beyond best practice.
View previous award win here.
* As of Nov 2011