Press release
11/06/2014 16:23 CET
On 5th June The Institution of Civil Engineers in Westminster was the venue for a lively Skanska industry debate on the subject of cost efficiency in the construction industry. The event was attended by a large number of delegates from across the industry – both private and public sectors.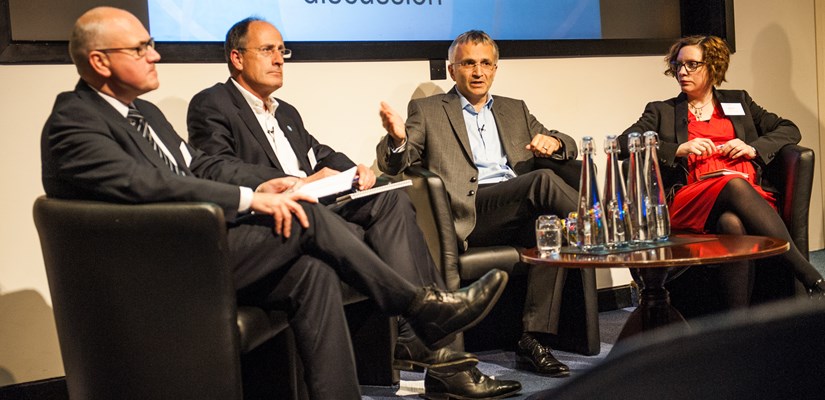 Andy Mitchell, the new CEO at Thames Tideway Tunnel, brought a unique perspective to the subject as keynote speaker. From his experience at Network Rail and Crossrail, he spoke with great knowledge and clarity about drawing on industry best practice to deliver innovative and cost-effective solutions for complex projects.
Mike Putnam, Skanska UK's President and CEO, responded to the challenges presented by Andy Mitchell, illustrating his reflections with examples of substantial cost and environmental impact reductions from a range of Skanska projects, including Anglian Water and Barts and the London Hospital.
There was clear agreement that an injection of young professionals and a culture of open collaboration and knowledge sharing are needed to help bring step change to the industry.
The two speakers were then joined by Terry Stocks, Deputy Estates Director at the Ministry of Justice, and Construction News Editor, Rebecca Evans, for a compelling debate and to respond to some thought-provoking questions from the 100-strong audience.