Press release
30/07/2013 08:12 CET
Barts and the Royal London hospital, Crossrail Paddington station and South Essex college are all inviting members of the public to experience what it is like to work on a construction site.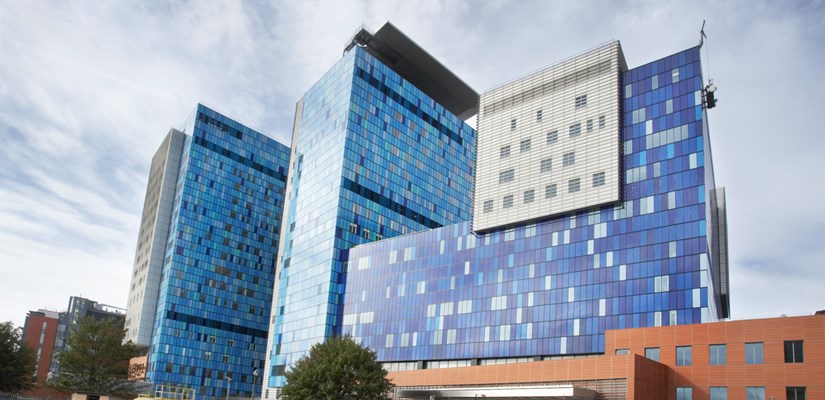 The Open Doors Weekend is being held on 27 and 28 September and will offer members of the public the chance to learn more about a range of projects, their development and the fascinating world of construction.
Visitors will get the opportunity to go on a site tour, speak with construction workers and learn more about career opportunities.
Skanska Executive Vice-President Bill Hocking said:
"We are delighted to be supporting Open Doors Weekend again this year.
"It's a unique chance for people to find out more about what it's really like to be on a construction site and the degree of skill and complexity which goes into bringing buildings and infrastructure projects to life.
"It's a fantastically exciting industry which has scope for a wide range of careers, whether it's on site or behind the scenes. Those working in construction get the opportunity to shape our communities for generations to come."
Places on each site are limited so anyone interested in attending is encouraged to book early.
Open Doors is an industry initiative aimed at showing the diverse and exciting range of career opportunities that construction has to offer. Visitors will be able to learn more about the wide range of skills that need to come together to make building and infrastructure projects a reality. It will also demonstrate the importance of construction to both the national and regional economies.
The weekend is the result of a partnership of four leading industry bodies; the UK Contractors Group (UKCG), CITB-ConstructionSkills, The Considerate Constructors Scheme and the Chartered Institute of Building (CIOB).
Stephen Ratcliffe from UK Contractors Group said:
"Construction is undergoing rapid change and needs to develop a skilled, diverse workforce to meet these challenges and maintain its position as one of this country's most dynamic, creative and important industries.
"Nowadays construction is more about careers than jobs and the expected increase in demand for management roles in the next few years means that we need quality talent entering the industry now to fill these future positions."
To find out more about Open Doors Weekend and book a site visit go toopendoorsweekend.co.uk