Press release
16/07/2012 09:00 CET
Skanska UK had good reason to celebrate in July when the team won the Employer of the Year Award at Construction News Awards 2012.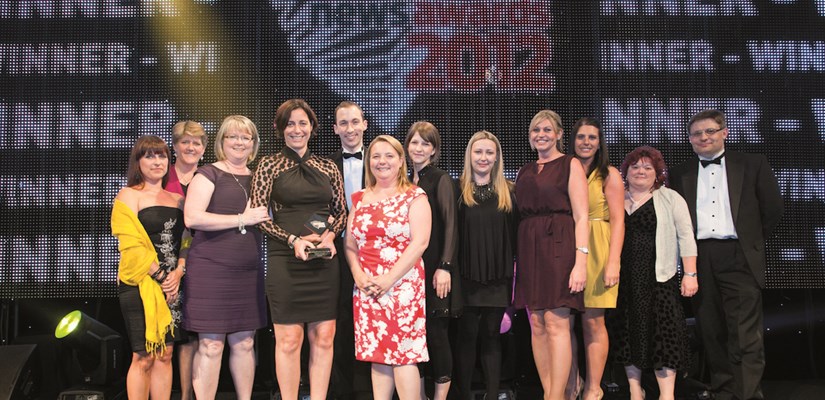 This top industry prize looks for demonstrable results relating to talent management, training, diversity and corporate social responsibility. Evidence of senior management involvement is also important.
The award is open to construction-related companies of all sizes.
The judges were impressed with how Skanska integrated its people strategy and activities with the overall business plan, its competitive and tailored benefits packages, and the employee share scheme.
The award entry focused on how Skanska puts people development, diversity and talent management at the top of the agenda, and how its unique culture helps the company to attract like-minded people who value sustainability, ethics, safety and quality. Spotting and promoting stars early in their careers, providing varied experiences and putting the wellbeing of people first were attributes also recognised by the judging panel.
Harvey Francis, Executive Vice President, says: "The whole HR team is absolutely delighted to have received this award. It is recognition for the huge strides forward the whole company has taken over recent years to make Skanska a great place to work."
Skanska UK also won the Sustainability Award, recognising how the company has brought a sustainability focus to its procurement processes.
Skanska now provides specific guidance in six key areas of sustainable procurement: supply chain health and safety; ethical sourcing; supply chain equality, diversity and inclusion; environmental and green sourcing; best value procurement; and supply chain quality management.
Commenting on the award success, Technical Services Director Andy
MacAskill says: "This award recognises the commitment, hard work and dedication of the whole procurement team to procure sustainably."