Press release
17/02/2015 09:00 CET
The main core for The Monument Building, Skanska's 10-storey commercial development, is now standing proudly next to its historic namesake in the City of London, ahead of schedule.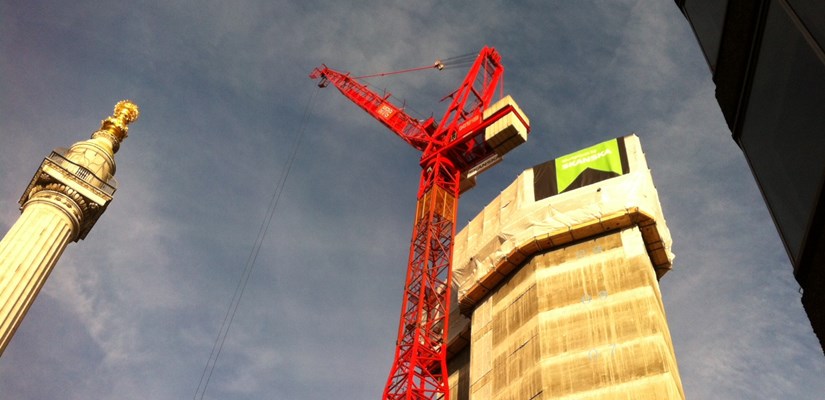 A monumental team effort enabled an average of three metres to be added daily to create the 45m structure, with completion of the essential task in just 15 working days.
The project, being delivered under the Workplaces by Skanska banner, saw an average of 40 people working together to create the structure each day and it is the first exciting sign of construction progress.
On completion in spring 2016, views from the building will include the River Thames, The Monument and Tower Bridge to the south, while views to the north are of the City cluster, including 20 Fenchurch Street, The Leadenhall Building, 30 St Mary Axe and the Lloyds of London building.
James Willats, Skanska development manager, said: "It's great that The Monument Building is taking shape so quickly. On completion next year it will be a welcome addition to the City landscape, offering Grade A office accommodation and exciting retail opportunities."